Nick Name – Sanny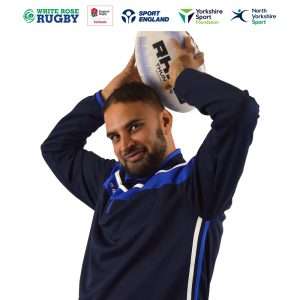 Years of Coaching – 1 Years
Coaching Philosophy in a Sentence – When Coaching I try to make sure all the participants are learning new skills and attitudes. To help within rugby but also in day to day life.
Secret Skill – 3 Minute Plank
Proudest Rugby Moment – Playing rugby in the Mixed Ability World Cup in Spain.
Favourite Rugby Core Vale and Why?  Respect, as respecting other teams, officials and others involved in the sport is key.
RFU Qualifications:
CPD Other
CPD Scrum Factory
Quilter Kids First Refereeing Children
Rugby Ready
Head Case