Nick Name – Matt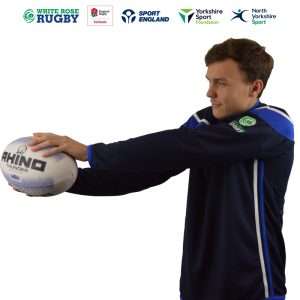 Years of Coaching – 2 Years
Coaching Philosophy in a Sentence – creating a fun and enjoyable coaching environment which allows the athletes to learn and continue to progress their skills
Secret Skill – Played hockey for England under 17's at the school games.
Proudest Rugby Moment – Completing my rugby level 2 coaching course and scoring in my first senior win  for Baildon against Aireborough.
Favourite Rugby Core Vale and Why?  My favourite rugby core value is enjoyment. This is because when coaching the main focus of the session that I will be delivering will be creating a fun environment because I feel that this is where players will learn more and I can keep the attention of all the players at all times to progress their learning.
RFU Qualifications:
England Rugby Coaching Award Level 2
England Rugby Referee Award Level 2
England Hockey Umpiring Level 1
England Hockey Coaching Level 2 (pt1)
First Aid in Sport
CPD Other
CPD Scrum Factory
Quilter Kids First Refereeing Children
Rugby Ready
Head Case