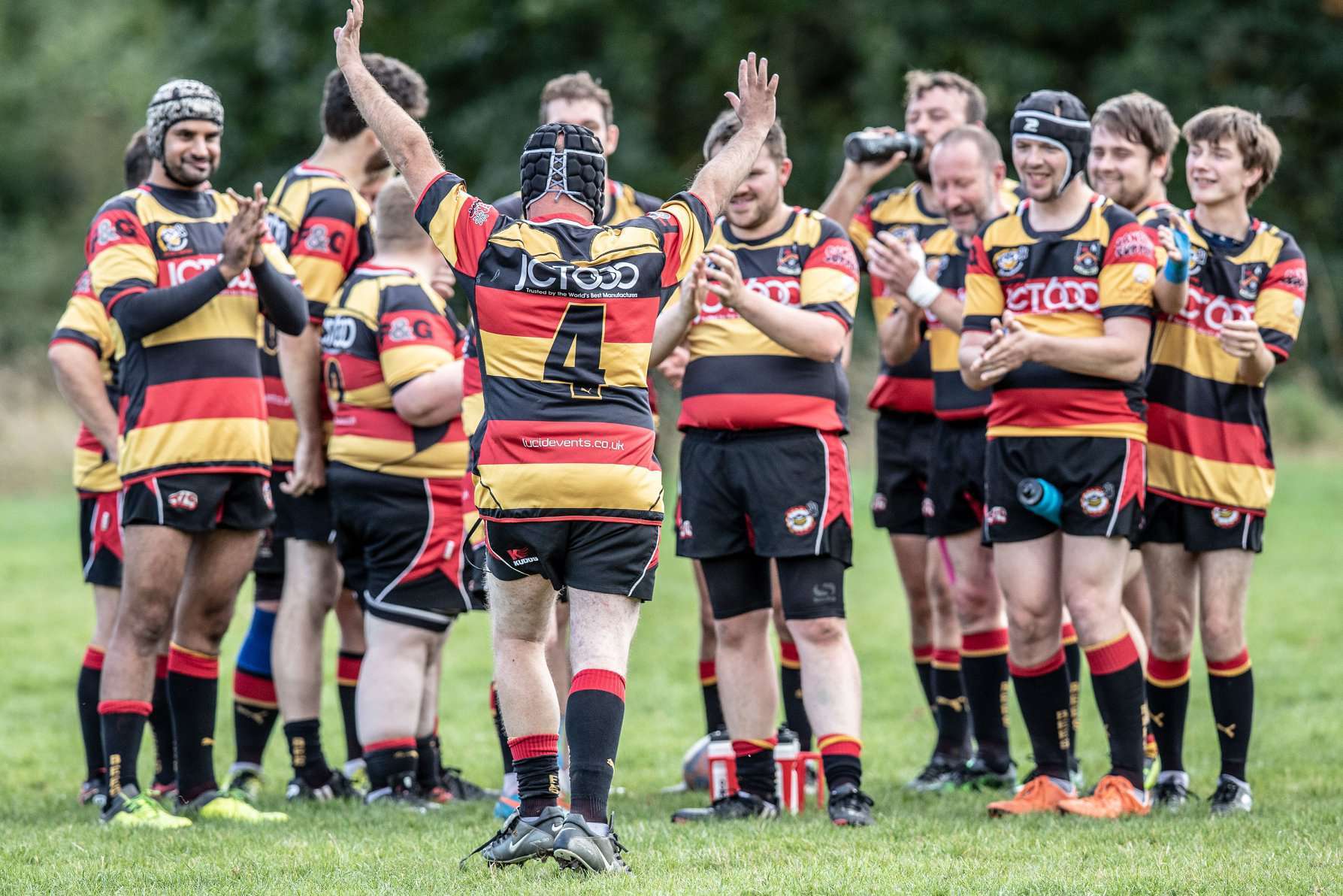 The International Mixed Ability Rugby Tournament 2022
Last week a handful of our team had the exciting opportunity to be a part of The Bumble Bee's RUFC team for the International Mixed Ability Rugby Tournament in Cork, Ireland. The tournament welcomed teams from around the world and provided a great opportunity to show off the great values and importance of mixed ability sport.
The week consisted of a 4 Day Rugby Tournament which took place at Musgrave Park, on Monday 6th, Tuesday 7th, Thursday 9th and Friday 10th June 2022. There was 24 Men's teams participating and for the first time ever 4 Women's teams! With over 1,000 players from over 15 countries taking part, IMART2022 was a true international event.
Our journey started with a long trip via coach and ferry across the channel into Ireland. The main aim of the trip was to enjoy the company of those around us and play mixed ability rugby against various teams from around the world. Throughout the week we played games against West Cork Jetsres (IRL), Oshawa Vikings RFC (CAN), Gaztedi RFC (SPA), Mara XV (ARG), Incluindus (SPA) and Hessle Herten (BEL). We celebrated each day with team nights out, fancy dress, team meals and joint social events with other teams. The tournament was an amazing advert for mixed ability sports. Ahsan, Dan, Phil, Tom and both Duxbury's took the trip with the Bumbles and loved every minute of the trip. See what they had to say below…
"This was my first experience of the Mixed ability rugby world cup tournament and I have gained so many amazing memories and experiences from the trip. The games were facilitated to be enjoyable for all and the atmosphere this creates is a once in a lifetime feeling. Every minute of each game I found myself with a huge smile on my face whether I was playing or spectating. The inclusivity of the tournament is amazing, whether that be in games or drinking and socialising in the bar after the day. My highlight of the trip was having all of the team together in front of a live band (may have been pretty late on and a few drinks later) having an amazing time all together as a team. I can't speak highly enough of this experience and I will now be putting my name down for every future tournament. I hugely recommend people to get involved with their local mixed ability team to get involved with an amazing game within our beloved sport. I would like to say a huge thank you to the Bumble Bee's RUFC for the opportunity to be a part of the team" – Tom Willson
The tournament is arranged and organised by IMART, International Mixed Ability Rugby Tournament with support from IMAS and IRFU (Ireland Rugby). We would like to give the biggest thank you to the organisers for such an amazing week. The tournament was supported by National Governing Bodies, Parliament members, professional sports people and a huge range of international companies who sponsored the event.
"Last week was, without exaggeration the best memory-making week of my life. From dancing the nights away to playing 6 games of mixed-ability rugby.

The smiles were infectious and genuine, it was an absolute honour to support such a wonderful cause that is the Bumblebees Rugby Club, made up of eclectic group of human beings that on paper, shouldn't make a successful rugby team, but in practice are one of the greatest I have ever had the honour of playing in, even when half the team decided to help the opposition in driving me back over 30 yards as the lone defender in a try scoring driving maul!

While we were the ones with supporting and assisting on the tour, it is me that has to say thank you to the entirety of the touring party, sponsors and supporters for making it such an unbelievable week leaving me with memories that will last a lifetime." – Jake Duxbury
There is a huge amount of media that we will be uploading from the tournament over the next few weeks. To view a handful of videos that have been uploaded by various NGB's and media companies please click here. We would like to send a huge thank you to Mick Massey, who continues to support the clubs close to our heart as well as provide us with fantastic photography. We are awaiting these images but they will be shown below soon.
Finally, the game against Gaztedi RFC was Dave Duxbury's final rugby game. Jake, Phil, Tom, Cookie and Ahsan as well as the rest of the team were honoured to share the pitch with Dux in his final run out before hanging up the boots. A hugely emotional and special experience celebrating Dux's amazing playing career and service to Rugby.