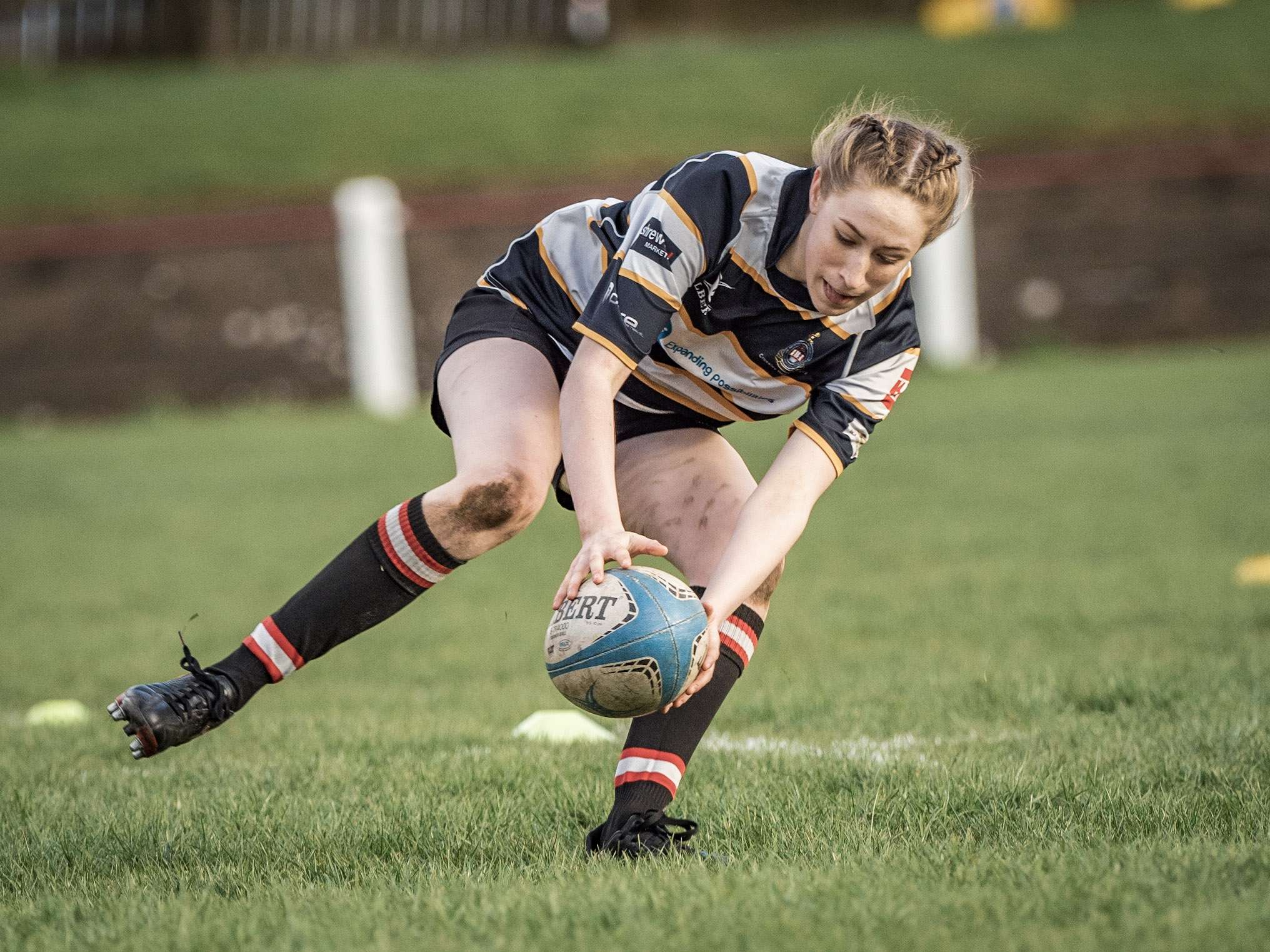 WHITE ROSE RUGBY
Welcome to
We provide schools, colleges and educational settings with experienced, dedicated, professional coaching personnel with the skills and expertise to deliver quality rugby coaching at all levels.
ABOUT US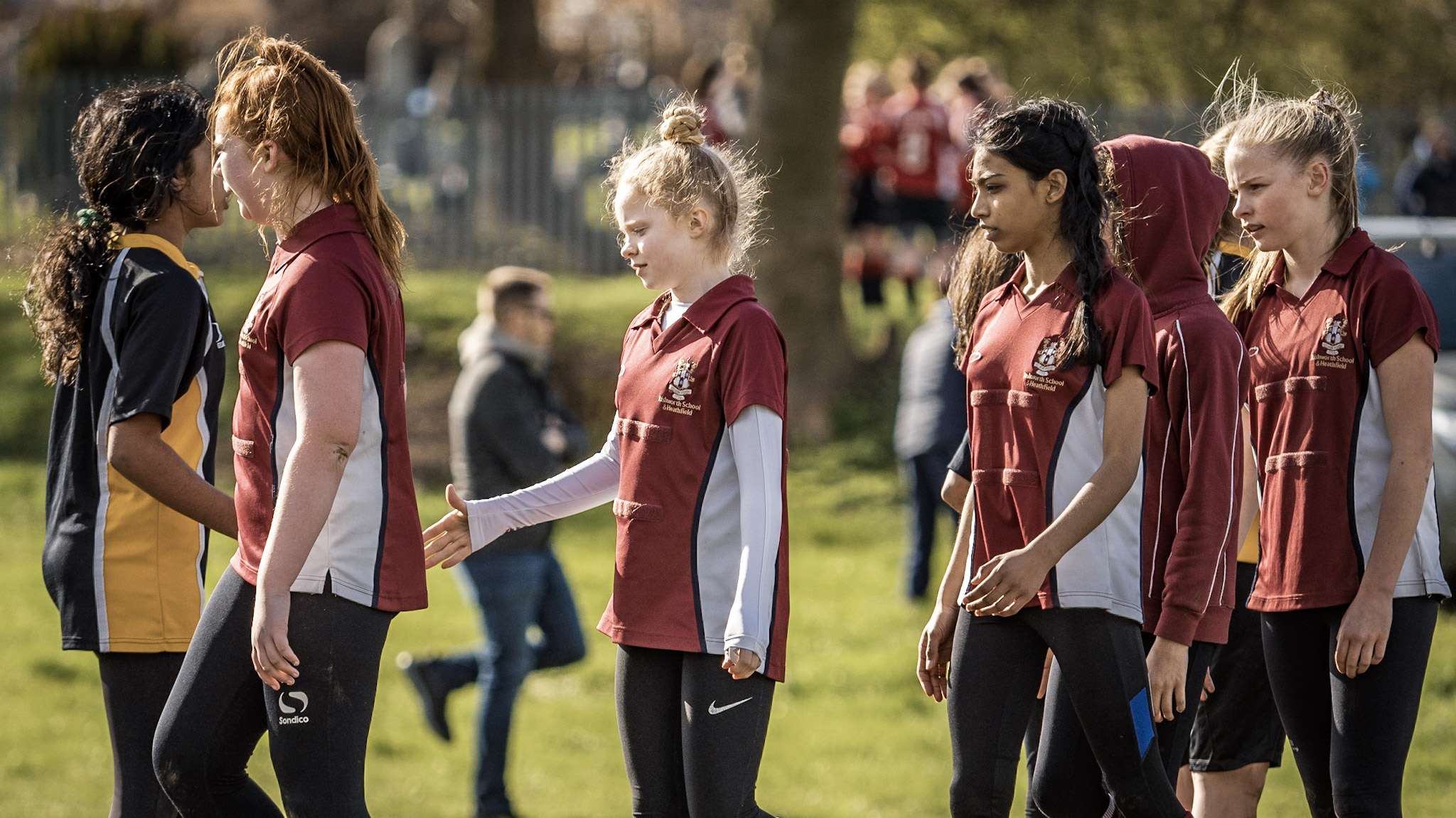 YORKSHIRE RUGBY
SERIES
We mange state school rugby in Yorkshire
The Yorkshire Rugby Series has hugely influenced the amount of school rugby being played across Yorkshire. The Series has provided opportunities for both All Schools and non-traditional rugby playing schools to play the game regularly, in a safe, fun & development focused environment.
OUR FESTIVALS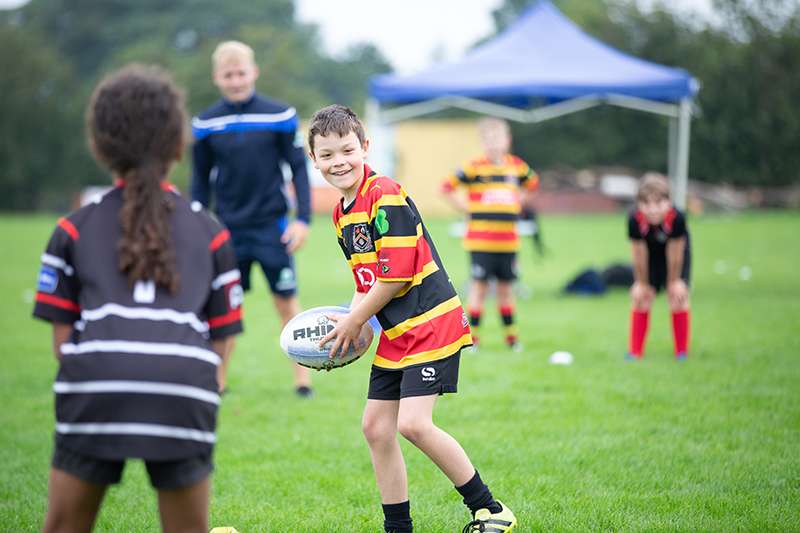 PRIMARY SCHOOL DELIVERY
Our rugby delivery
We deliver rugby and mixed sports sessions and holidays camps around Yorkshire. Working closely with schools and clubs to build strong community links. Our sessions include PPA cover and after school clubs.
OUR CASE STUDIES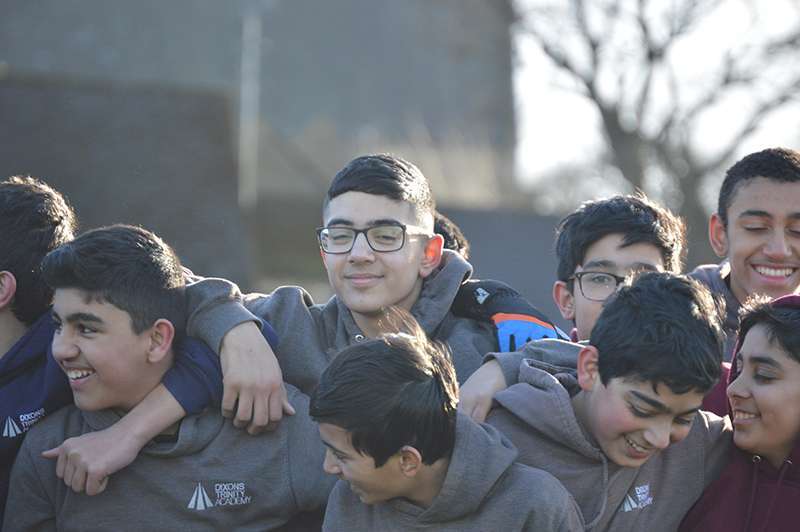 CHANGE THROUGH RUGBY
Our rugby delivery
Our Change through rugby project is funded by Yorkshire Sport Foundation and North Yorkshire Sport. The project's aim is to deliver rugby in schools, colleges, PRU's and other settings to participants who wouldnt usually have the oppurtunity to take part in rugby.
OUR CASE STUDIES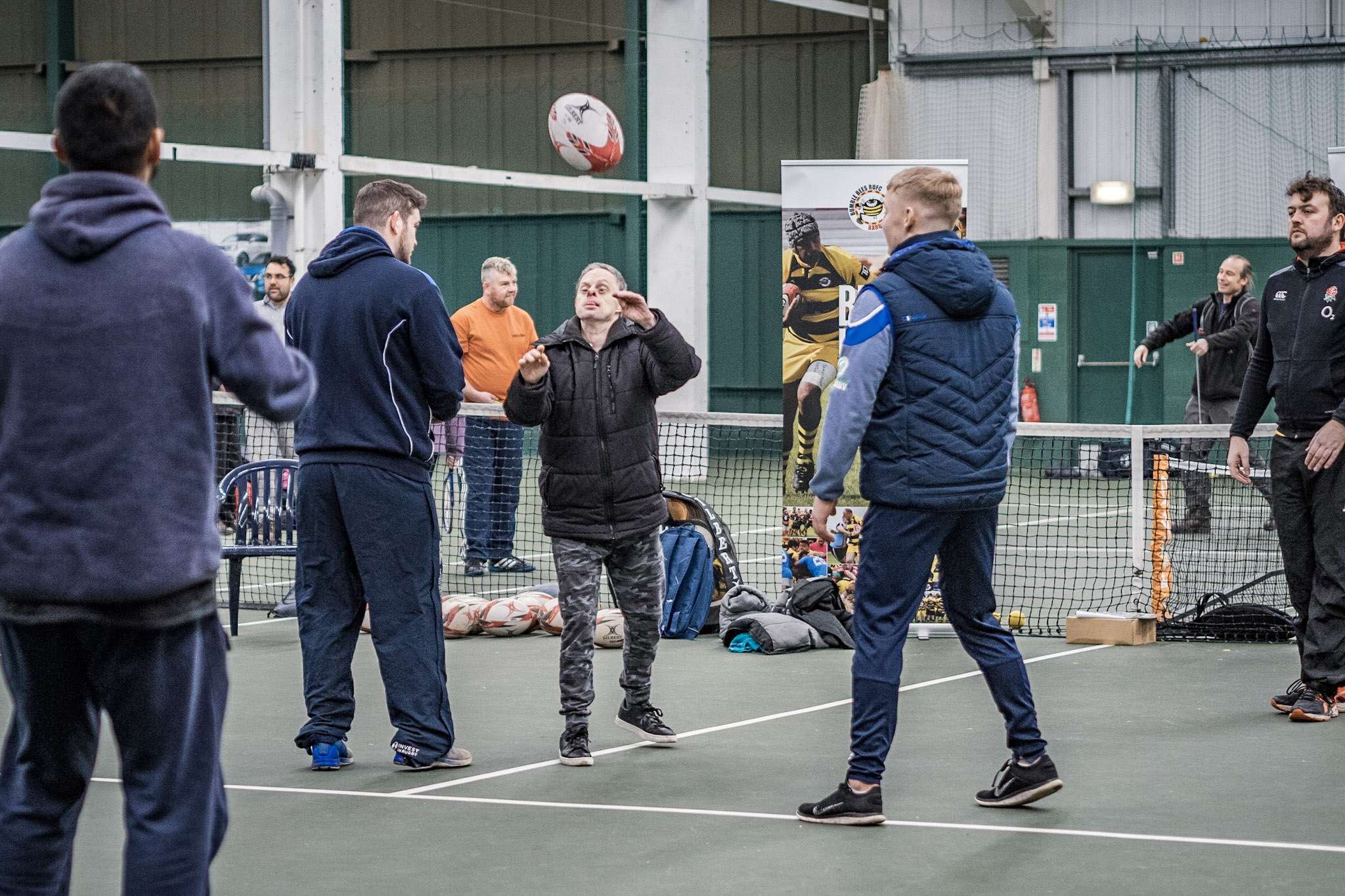 MIXED ABILITY AND SEN DELIVERY
Our rugby delivery
Many of our coaches specialise in Mixed ability and SEN rugby delivery. We have created strong links with many mixed ability rugby teams and SEN/disability schools and colleges. We also have players from the Bumble Bee's RUFC within our coaching team.
OUR CASE STUDIES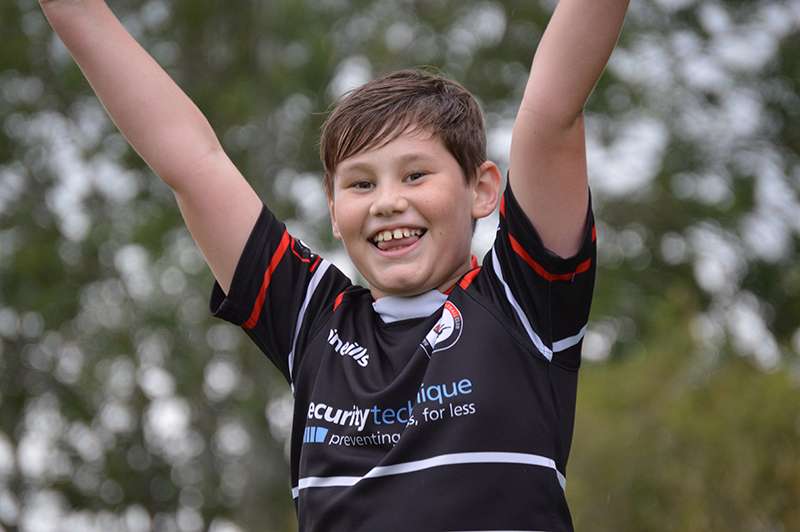 HALF TERM HOLIDAY CAMPS
Our rugby delivery
Each year we deliver a series of half term holiday camps at various rugby clubs. These clubs include Baildon RUFC, North Ribblesdale RUFC and Huddersfield YMCA RUFC. Our camps are open to all abilities within primary school.
OUR CASE STUDIES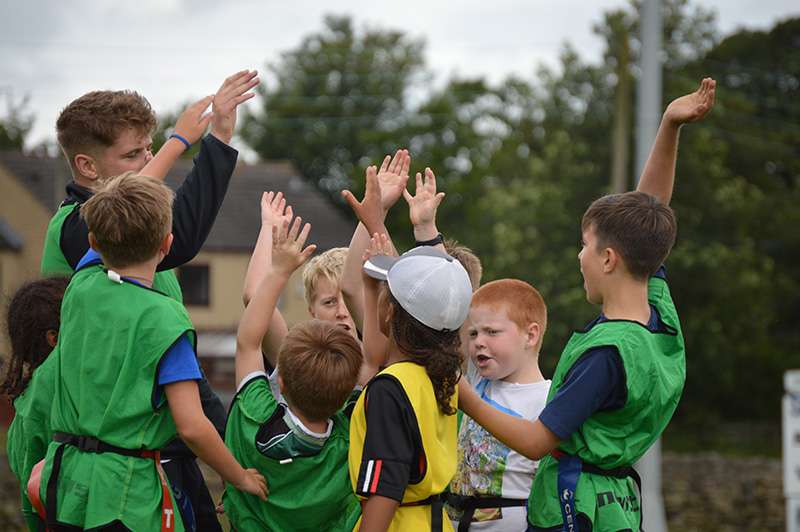 PRESSURES: TACKLING BULLYING
FOCUS ON THE FUTURE
The 'PRESSURES' policy enables schools and clubs to become more aware of the types of bullying in their environments but also helps us to put a STOP to bullying.
FIND OUT MORE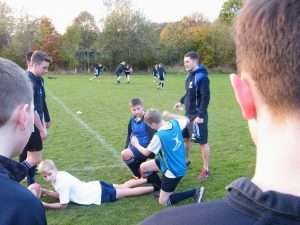 White Rose Rugby is set up to provide clubs and schools with experienced, dedicated, professional coaching personnel with the skills and expertise to deliver quality rugby coaching at all levels, from Primary and Secondary School to Club rugby.
We believe that a high quality of coaching delivery is essential to ensure both the growth and sustainability of rugby whilst keeping players/pupils engaged and developing. Whether delivering in Primary or Secondary schools we always ensure that all sessions are comprehensively planned, based on players abilities and that their development is measurable and reportable.
All coaches at White Rose Rugby have a minimum qualification of Level 2 in Rugby but most have significantly more qualifications in rugby, teaching or sports management as well as up-to-date DBS clearance and relevant first aid training. All Schools coaches are also required to have completed the additional RFU Rugby Union in Secondary Schools course.
Primary Schools Sports Coaching
All coaching within primary schools is curriculum based, covering all elements of the national curriculum (except dance!) and can be provided before school, in school hours (PPA cover), lunchtimes or in after-school sessions. We have the expertise and experience to deliver rugby sessions in PPA time and can provide reporting for Sports Premium Funding defining pupil's development and progression throughout our coaching sessions at your school. In addition, as well as providing detailed curriculum based session plans we can help facilitate the development of teaching staff through the RFU to gain RFU coaching qualifications. All our coaching delivery is supported by and regularly assessed by the local RFU coaching and development team.
Secondary Schools Rugby
Whether delivering All Schools rugby coaching, in-class coaching or after-school sessions, we have the qualifications and experience to providing coaching from year 7 girls and boys through to 1st XV rugby. We also have the experience in helping schools with RFU student leadership programmes. All our coaching delivery is supported by and regularly assessed by the local RFU coaching and development team.
Club Rugby
Through our delivery within Primary and Secondary schools we aim to provide enjoyable and engaging coaching to pupil whilst providing a pathway to continue playing at local clubs. Our aim is to ensure that our rugby delivery within schools leads to sustainability and growth of rugby at local, grassroots rugby clubs with clear and transparent pathways for all players. Through our coaching delivery with primary schools, All Schools programmes and Satellite clubs we have made a real difference to several rugby clubs and have close relationships with many clubs within Yorkshire. All our coaching delivery is supported by and regularly assessed by the local RFU coaching and development team.
Rugby's values of Teamwork, Respect, Enjoyment, Discipline and Sportsmanship are what makes the game special for those who enjoy the environment and culture they create. White Rose Rugby embraces the core values that define Rugby and ensures that all coaching delivery is based on these – whether this is curriculum based, TAG rugby in primary schools, All Schools coaching in Secondary Schools or any other form of coaching that we deliver.
Teamwork is essential to our sport. We welcome all new team members and include all because working as a team enriches our lives. We play selflessly: working for the team, not for ourselves alone, both on and off the field. We take pride in our team, rely on one another and understand that each player has a part to play. We speak out if our team or sport is threatened by inappropriate words or actions.
Mutual respect forms the basis of our sport. We hold in high esteem our sport, its values and traditions and earn the respect of others in the way we behave. We respect our match officials and accept our decisions. We respect opposition players and supporters. We value our coaches and those who run our clubs and treat clubhouses with consideration.
Enjoyment is the reason we play and support rugby union. We encourage players to enjoy training and playing. We use our sport to adopt a healthy lifestyle and build life skills. We safeguard our young players and help them have fun. We enjoy being part of a team and part of the rugby family.
Strong discipline underpins our sport. We ensure that our sport is one of controlled physical endeavour and that we are honest and fair. We obey the laws of the game which ensure an inclusive and exciting global sport. We support our disciplinary system, which protects our sport and upholds its values. We observe the sport's laws and regulations and report serious breaches.
Sportsmanship is the foundation upon which rugby union is built. We uphold the rugby tradition of camaraderie with teammates and opposition. We observe fair play both on and off the pitch and are generous in victory and dignified in defeat. We play to win but not at all costs and recognise both endeavour and achievement. We ensure that the wellbeing and development of individual players is central to all rugby activity.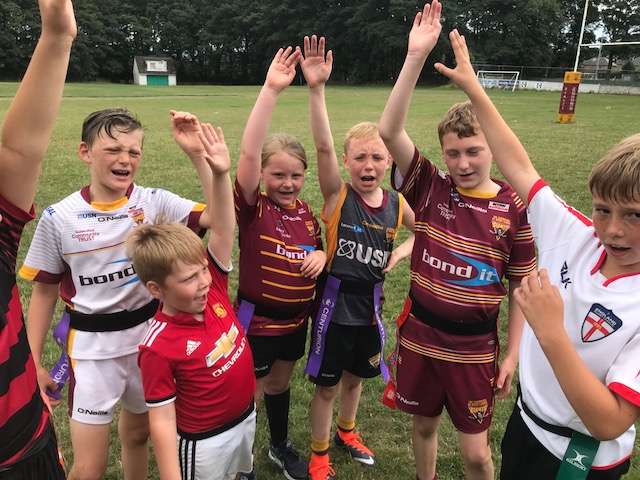 Providing Mega-festivals for Huddersfield Primary Schools What was the task?…
What was the task? Matt Fell from Huddersfield YMCA got…
What was the task? Matt Fell from Huddersfield YMCA got…
Brighouse High has been fortunate enough to be part of the all schools rugby programme for the last three years.…read more→
Rugby union is a wonderful component to have in your curriculum and extra curricular programme as it really brings to…read more→
Playing rugby allows our pupils to develop their sporting skills, as well as key life skills such as confidence and…read more→
'Thank you for everything you have done over the 10 weeks. The students have loved it (whatever the weather!) and…read more→
'Thank you for everything you've done with the students, they've absolutely loved every minute of it and they've got loads…read more→
Thank you so much to the coaches for the sessions! All the students really enjoyed themselves and the coaches were…read more→
The students said that they really enjoyed working with you and your coaches. They learnt a lot about rugby and…read more→
'White Rose Rugby delivered a 6 week rugby union session for our Bridge Builder students. All students within this group…read more→
White Rose Rugby have had an immense impact on the opportunities available to our students. Their hard work has enabled…read more→