Rugby Coaching Opportunities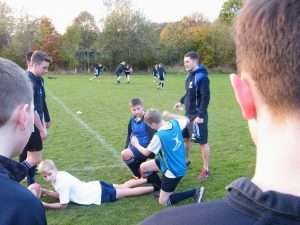 We are always on the look out for talented and dedicated rugby coaches to provide coaching delivery with primary school, secondary school and club environments.
The main role of a rugby coach with White Rose Rugby will be delivering rugby sessions to primary and secondary school pupils. As a coach you will also be expected to play an active role in supporting teachers and others in increasing their knowledge of, and confidence to deliver, rugby. Building strong relationships with local schools and rugby clubs, you will help to improve their engagement and performance in rugby through the delivery of high quality coaching. This may also include the provision of mentoring/support to voluntary club coaches and by identifying and training potential coaches.
Key responsibilities of a Rugby Coach role would include:
Delivery of high quality coaching to pupils at primary and secondary schools and within club environments
Support teachers, lecturers and other adults in schools, colleges and universities to introduce the game to students and to improve the quality of provision
Support the transition of young people from the education environment to the club environment through liaison with the key school/club/RFU personnel
Provision of specialist clinics/coaching courses with players/coaches utilising personal specialism/experience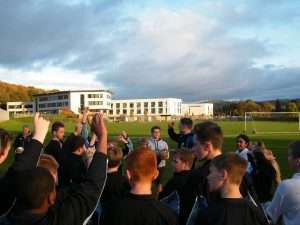 To succeed in a role with White Rose Rugby, you must have experience of coaching Rugby Union to young people and adults in a range of environments, in line with the RFU Coach Development model and experience of supporting and mentoring other coaches.  You will also be committed and able to work regular weekend and evening hours to meet the needs of schools, colleges, universities and clubs.
You must also hold a minimum of RFU level 2 coaching qualification, with an ELRA and first aid qualification as desirable.  You will also be able to communicate effectively and to present a highly professional image when representing White Rose Rugby; establish positive working relationships with voluntary and professional staff in schools, colleges, universities and clubs and balance a determined application of the role with a sense of fun and enjoyment.
The DBS enhanced disclosure process applies to all coaching roles. Please be advised that a current, full driving license is also preferred. Rates of pay negotiable depending on experience.
If interested in finding out more please complete and submit the form below.