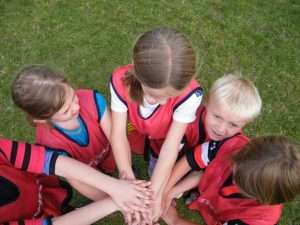 White Rose Rugby is set up to provide clubs and schools with experienced, dedicated, professional coaching personnel with the skills and expertise to deliver quality rugby coaching at all levels, from Primary and Secondary School to Club rugby.
We believe that a high quality of coaching delivery is essential to ensure both the growth and sustainability of rugby whilst keeping players/pupils engaged and developing. Whether delivering in Primary or Secondary schools we always ensure that all sessions are comprehensively planned, based on players abilities and that their development is measurable and reportable.
All coaches at White Rose Rugby have a minimum qualification of Level 2 in Rugby but most have significantly more qualifications in rugby, teaching or sports management as well as up-to-date DBS clearance and relevant first aid training. All Schools coaches are also required to have completed the additional RFU Rugby Union in Secondary Schools course.
Safeguarding
Everyone who participates in White Rose Rugby sessions is entitled to do so in an enjoyable and safe environment. White Rose Rugby has a moral and legal obligation to ensure that, when given responsibility for young people, coaches and volunteers provide them with the highest possible standard of care. White Rose Rugby is committed to devising and implementing policies so that everyone in sport accepts their responsibilities to safeguard children from harm and abuse. This means to follow procedures to protect children and report any concerns about their welfare to appropriate authorities.
Primary Schools Sports Coaching
All coaching within primary schools is curriculum based, covering all elements of the national curriculum (except dance!) and can be provided before school, in school hours (PPA cover), lunchtimes or in after-school sessions. We have the expertise and experience to deliver rugby sessions in PPA time and can provide reporting for Sports Premium Funding on pupils development and progression throughout our coaching sessions at your school. In addition, as well as providing detailed curriculum based session plans we can help facilitate the development of teaching staff through the RFU to gain RFU coaching qualifications. All our coaching delivery is supported by and regularly assessed by the local RFU coaching and development team.
Secondary Schools Rugby
Whether delivering All Schools rugby coaching, in-class coaching or after-school sessions, we have the qualifications and experience to providing coaching from year 7 girls and boys through to 1st XV rugby. We also have the experience in helping schools with RFU student leadership programmes. All our coaching delivery is supported by and regularly assessed by the local RFU coaching and development team.
Club Rugby
Through our delivery within Primary and Secondary schools we aim to provide enjoyable and engaging coaching to pupil whilst providing a pathway to continue playing at local clubs. Our aim is to ensure that our rugby delivery within schools leads to sustainability and growth of rugby at local, grassroots rugby clubs with clear and transparent pathways for all players. Through our coaching delivery with primary schools, All Schools programmes and Satellite clubs we make a real difference to several rugby clubs and have close relationships with many clubs within Yorkshire. All our coaching delivery is supported by and regularly assessed by the local RFU coaching and development team.
Rugby's values of Teamwork, Respect, Enjoyment, Discipline and Sportsmanship are what makes the game special for those who enjoy the environment and culture they create. White Rose Rugby embraces the core values that define Rugby and ensures that all coaching delivery is based on these – whether this is curriculum based, TAG rugby in primary schools, All Schools coaching in Secondary Schools or any other form of coaching that we deliver.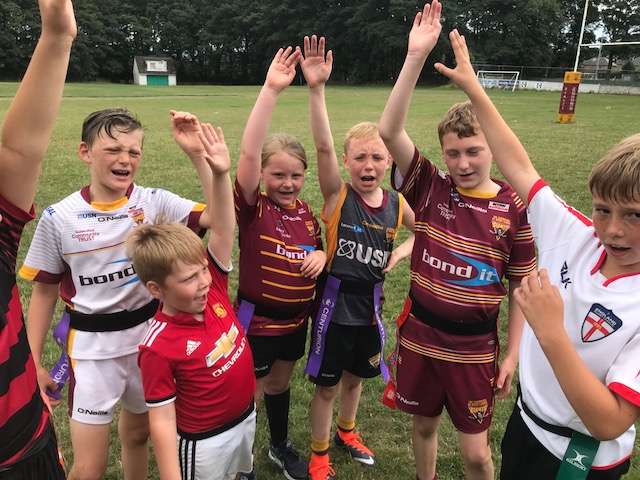 Providing Mega-festivals for Huddersfield Primary Schools What was the task?…
Developing young people through an apprenticeship scheme White Rose Rugby were one of the first organisations to confirm their involvement…read more →