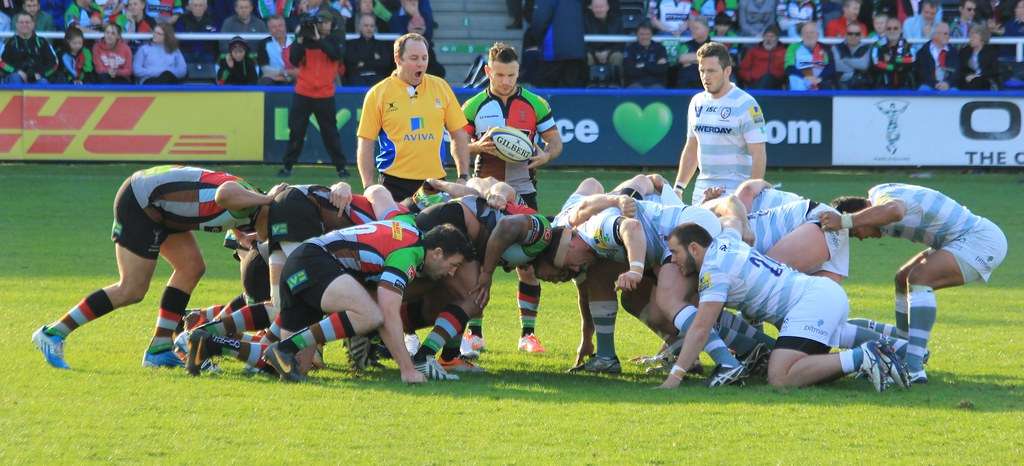 World Rugby confirms scrum law amendment and Updates to High Tackle Sanction Framework
One of the key recommendations from the recent Law Review Group (LRG) meeting in London was an adjustment to the scrum law (19.10b) on player welfare grounds to outlaw the practice of front row players placing their heads on opposition shoulders, which has been determined to increase the axial (or rotational) loading on player's necks.
Based on detailed research and evaluation by NZR, RFU, PRL, RPA and IRP, the minor adjustment to the law was approved by World Rugby's Executive Committee last week by email with immediate implementation.
1.
When both sides are square, stable and stationary, the referee calls "crouch".
a.
The front-rows then adopt a crouched position if they have not already done so. Their heads and shoulders are no lower than their hips, a position that is maintained for the duration of the
scrum
.
b.
The front-rows crouch with their heads to the left of their immediate opponents', 
so that no player's head is touching the neck or shoulders of an opponent.
c.
 Sanction: Free-kick.
This is to be implemented from now and as you will see the sanction is a free-kick. I would suggest that this is mentioned in your front row brief and reiterated at the first scrum of the game.