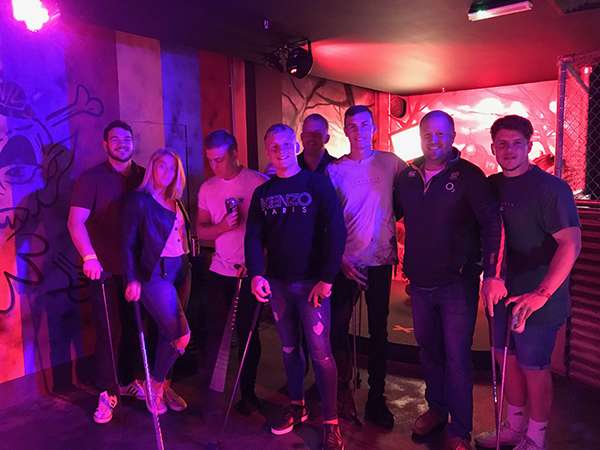 Last night the White Rose Rugby and Yorkshire RFU team had a night of team building. A night Full of laughs, good food and some questionable golf.
The night started off with a round of Junkyard Golf, where newcomer Harri Collier took the green jacket with an impressive performance. After the golf the team headed for cuisine from around the world where we found out Clarissa's love for sweet and sour chicken and Jake's love for Tuborg.
Once the food and drink had been sunk, a trip around the bar's in Leeds was next on the agenda, where a great evening was had by all!
An excellent way to celebrate a successful year of Rugby!