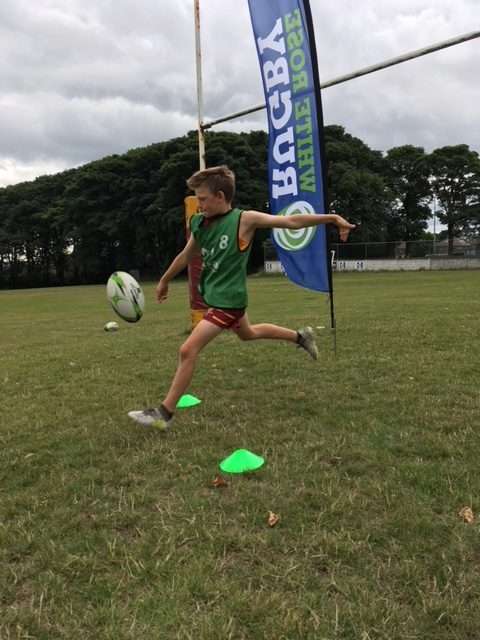 Huddersfield YMCA Summer Camp – Day 1 (2 August 2018)
It was perfect weather for our first Summer Camp at Huddersfield YMCA. Robbie and Tom led the session and were joined by the ever-enthusiastic Calum Harris, England Community Coach.
A great day of rugby enjoyed by all, a day of games, teamwork and development. All the players enjoyed the structure of our day from Mini Tag games to Kick golf and various other fun games. Those who participated all developed their core values, making new friends and ensuring everything was as enjoyable as possible for their peers.
All players visibly improved both their confidence their rugby skills by following the games and sessions that were tailored to suit them and their abilities. The morning plan included numerous rugby related games, after a quick ice cream and lunch break, the boys enjoyed various mini tag games and the days favourite of kick golf, which featured 4 holes all varying in difficulty, and kick rounders.
Overall it was great day of Rugby and all the participants left with smiles on their faces, excited for what day 2 will have to offer.
Gallery - Huddersfield YMCA Camp - Day 1 (2 August 2018)