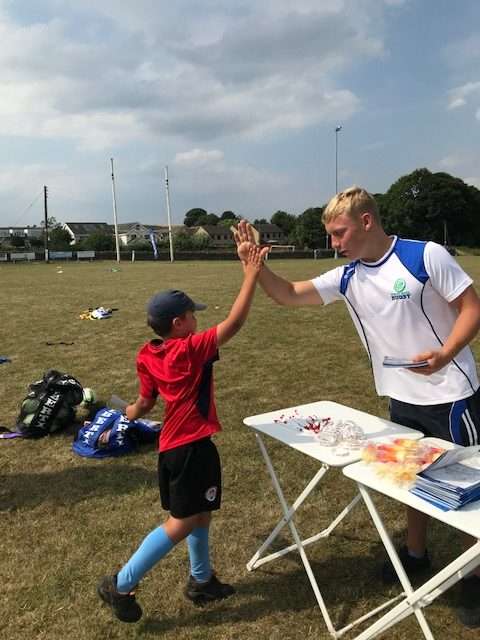 Baildon Summer Rugby Camp – Day 2
The second day of our Baildon Summer Rugby camp, reflected our first day with all involved having an amazing day! The day created new opportunities for learning new rugby skills and rugby core values as well as making new friends across all ages.
All the boys, took part in a wide range of activities and games under the sun. Games included yesterday's favourite of Kick golf as well as many other varied activities. All with the aim to develop the skills and core values in those involved. All the games and activities were all tailored and suited to each individual, to ensure their time at the camp was enjoyable for them.
The boys learnt lots of new skills through the second day, including teamwork, which played vital in the final game of capture the flag. Which saw two teams go head to head, to see who could take as many of the other team's balls as possible.
The end of the day saw the boys receive numerous awards and goodies which were earned over the day for their excellent attitude and the amount of development as coaches we saw.
An excellent first summer rugby camp, which has been thoroughly enjoyed by all involved.
Gallery - Baildon Camp - Day 2 - July 2018