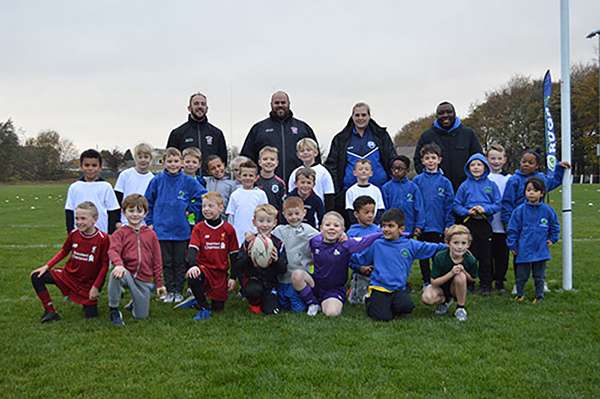 Huddersfield YMCA Mega-Festival
Despite the High winds and cloudy skies. Teams from Moorlands Primary School, Reinwood Primary School and Lindley Primary attended for an afternoon of rugby fun!
On Tuesday 23rd of October, we ran a Rugby Mega-Festival on behalf of Huddersfield YMCA. This was the Fourth mega-festival at YMCA. An afternoon of rugby, fun and core values was present across all the teams. The festival was hosted at Huddersfield YMCA and Reinwood Primary School, Moorlands Primary School and Lindley Primary attended.
The Festival contained lots of Tag Rugby games. Not only did we see improvements in rugby skills, the Core values were ever present in all of the participants. 28 participated in the Tag rugby, and many showed interest in beginning to play at the Grass root Level.
The Mega-Festivals at Huddersfield YMCA have been a 'huge success' Stated by Matt Fell. Matt also states that the club has had many benefits after the mega-festivals. These benefits include Huddersfield YMCA been chosen as the Hub for all rugby related competitions by the Huddersfield area sports co-ordinator.
The Mega-Festival has helped to link Huddersfield YMCA with the community, but also helped them to link with Local Primary Schools.
Below we have attached images of the festival.