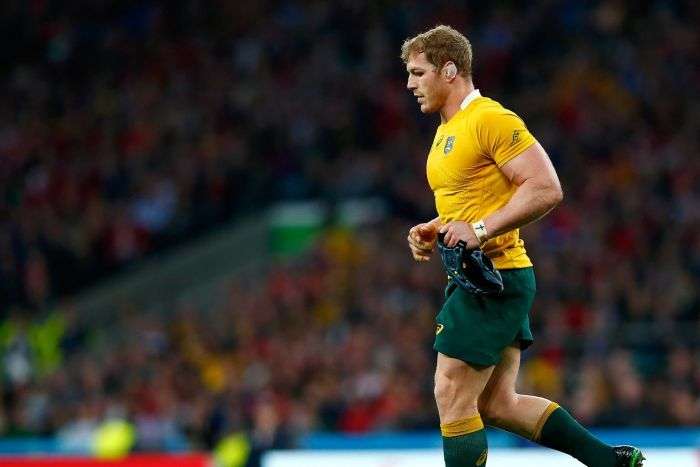 Great sportsmanship by David Pocock – recognising and reporting a possible concussion
ANOTHER moment of great sporstmanship by David Pocock, as he recognises the importance of checking concussion, even for the opposition
After a huge impact and hit on New Zealand's Liam Squire, the Australian No.8 pulled referee Wayne Barnes to one side to tell him that "he was out", clearly worried that Squire may be concussed. Barnes immediately stopped play, following Pocock's intervention, to make sure that Squire was ok to continue playing. This follows on from last weeks' match, when the talismanic Wallaby helped another Kiwi in need.
What causes a concussion? What causes a concussion?
Any blow to the head, face or neck, or a blow to the body which causes a sudden jarring of the head may cause a concussion.
Recognising concussion – Recognise the symptoms and signs of concussion
A player does not need to be knocked out (lose consciousness) to have had a concussion.
Thinking problems the player may experience:
Does not know time, date, place, period of game, opposing team, or the score in the game – use the Pocket SCAT3 (PDF 128KB) questions to help you
General confusion
Cannot remember things that happened before and/or after the injury
Seems slow to answer questions or follow directions
Seems easily distracted
Not playing as well as expected
A blank stare/glassy eyed, "the lights are on but nobody's home"
Things the player may complain of or you see:
Knocked out
Headache
Dizziness
Feel dazed, "dinged" or stunned
Loss of vision, seeing double or blurred, seeing stars or flashing lights
Ringing in the ears
Sleepiness
Stomach ache, stomach pain, nausea, vomiting
Poor coordination or balance, staggering around or unsteady on feet
Slurred speech
Poor concentration
Strange or inappropriate emotions (i.e. laughing, crying, getting angry easily)
Feeling generally unwell
For more information about headcase, see https://www.englandrugby.com/my-rugby/players/player-health/concussion-headcase/