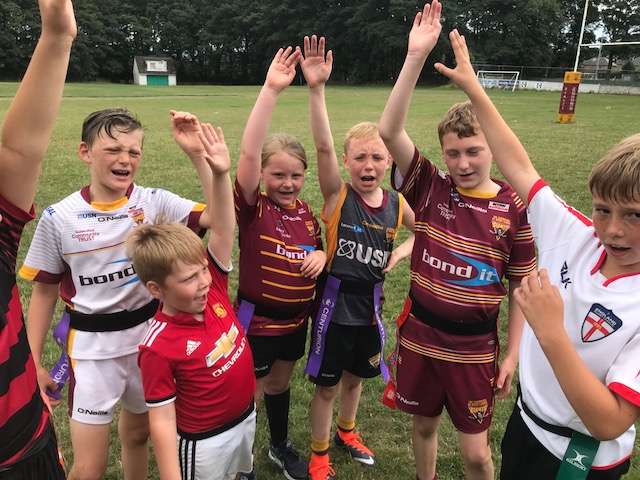 This Weeks Article includes the success of our current running Summer Rugby Camps and Girls Development Days
Our News –
We have reached the half way point of our Summer Rugby Camps and Girls Development Days. So far we have held camps at Huddersfield YMCA and Baildon Rugby Club. Moving into next week we have camps at North Ribblesdale RUFC and Baildon Rugby Club. To find out more click HERE.
Over the past week, although the weather wasn't as sunny, our summer camp at Huddersfield YMCA was thoroughly enjoyed by all involved. We delivered varied and tailored sessions from Decision making games to kicking games. Robbie and Tom were impressed with the level of skill and the all-round talent of the group. The next day we held a Girls Rugby Development Camp. The girls were able to improve their skill level whilst having fun. They were even put through their paces by Calum Harris, an England rugby community Coach.
Overall all involved enjoyed their time at our summer rugby camps and development days. From a coaches' perspective, each participant showed improvement in different aspects. From showing great Core Values to the development of personal skill levels. Each participant leaving with a new skill that they can add to their upcoming games.