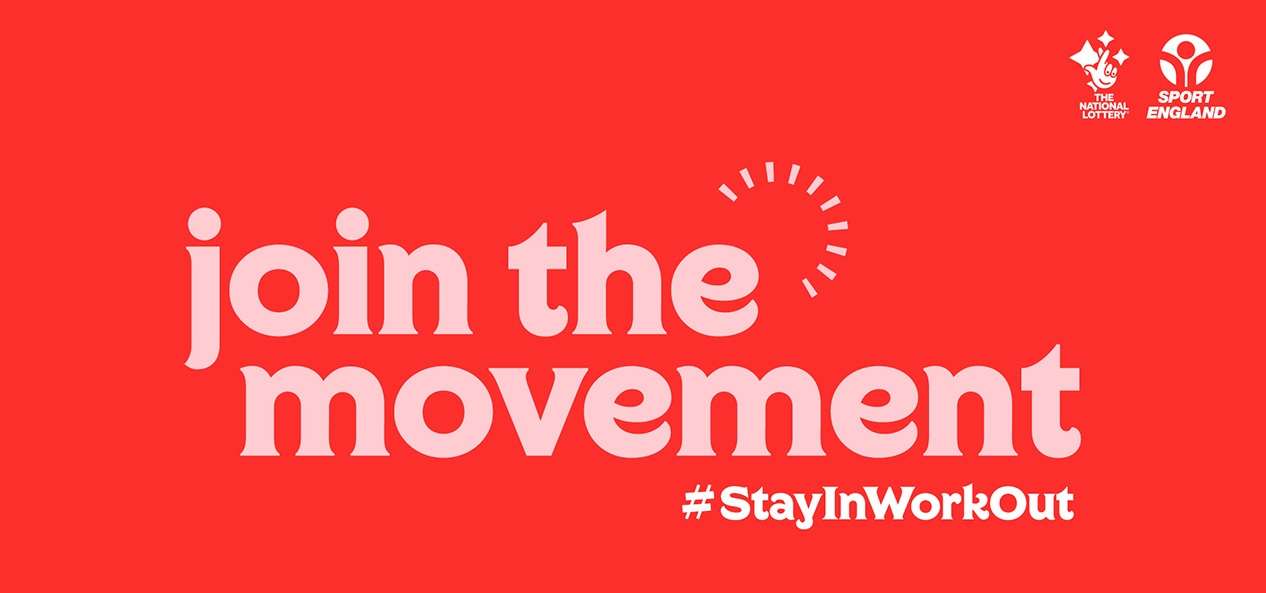 Sport England launch a new campaign to help us all stay active
As the nation are becoming more restricted due to the coronavirus pandemic. Sport England have released a new campaign to help you stay active at home.
Since the Prime Minister Boris Johnson instructed all UK citizens to stay in and restricted the amount of time that can be spent outdoors in public. The Join the Movement campaign offers online home workout options, both indoors and outdoors.
The new campaign has received support from Olympic champion Greg Rutherford and England footballers Rachel Daly and Millie Bright. If you begin to use this initiative and begin to undertake some of the activity, you can share their experiences on social media using #StayInWorkOut.
The campaign also encourages people to do one outdoor exercise session a day and is aimed at people of all ages, including those who want to get active with their children and the over 70s.
To find out more and view more information on the exercises and sessions please click here.
Also keep an eye out for some of coaches doing the activities. Follow our Instagram, Twitter or Facebook to view the upcoming videos.