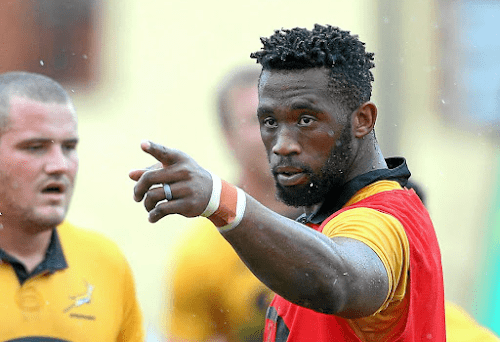 Kolisi Foundation, a helping hand throughout COVID-19
Siya Kolisi the Springboks (South African) Captain, is lending a helping hand to all in South Africa through his Foundation.
The Kolisi Foundation was initially set-up to help children from disadvantaged backgrounds overcome their circumstances. But since the Corona virus pandemic has occurred, the Kolisi Foundation has shifted it's focus and is now using all of it resources to provide medical equipment to doctors and medical workers on the frontline.
Siya Kolisi and his wife Rachel Kolisi set up the foundation. Earlier this week, Rachel Kolisi confirmed that the foundation had secured over 5,000 litres of hand sanitiser and over 3,000 reusable masks. Which have been donated across 2 hospitals, these hospitals include the Livingstone Hospital in Port Elizabeth and Khayelitsha Hospital in Cape Town.
Below is a video courtesy of BBC Sport. The video includes a short interview with Siya Kolisi regarding the helping hand of the Kolisi Foundation.
https://www.bbc.co.uk/sport/av/rugby-union/52202652