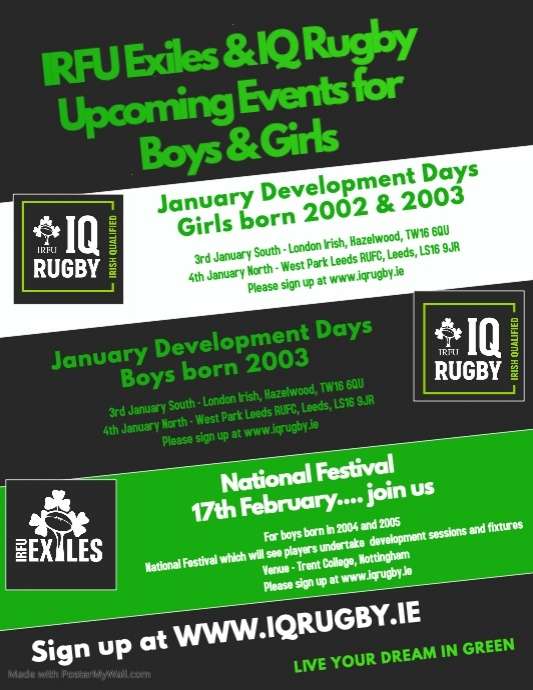 IRFU Exiles & IQ upcoming events
There is an excellent opportunity arisen in Yorkshire courtesy of the IRFU Exiles in next January. An opportunity for Boy's and Girl's, eligible for the IRFU Exiles, to take part in development days and a National festival. One of the development day's will be hosted at West Park Leeds RUFC. Be sure to follow the link to find out more!
Click here for more information about the IRFU Exiles.