February Holiday Camps @Westville House School
16th February 2021 @ 16th February 2021

-

16th February 2021

£35 – £125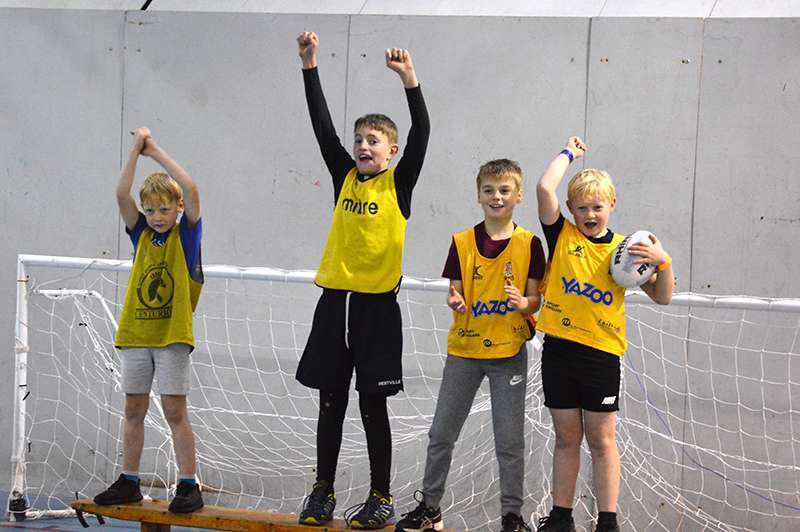 Despite the on-going pandemic with Covid-19, White Rose Rugby have created the opportunity to continue running our sports camps. Our camps will now run from 9am-4pm, the camps will cost £35 per day or £125 for all 4 days per child. The camps now be hosted at Westville House School in Ilkley. Our camps will continue to ensure safety, wellbeing and enjoyment throughout. Find out more information below.
We follow the latest government guidance, ensuring that all recommendations and requirements are followed, which includes the following for sport "There are exceptions for indoor disability sport, sport for educational purposes and supervised sport and physical activity for under-18s, which can take place with larger groups mixing."
For the price of £35 per day, your child/children will be able to take part within a 7 hour session at Westville House School. All camps are run and coached by RFU qualified staff from White Rose Rugby who have enhanced DBS coverage. All camps are approved by RFU safeguarding and Yorkshire RFU.
The camps will include socially distanced activities for the participants and half an hour slots of educational time, planned and produced by a fully qualified primary school teacher. These will be done in a fun and enjoyable environment. Your child/children will need to bring their own drink, packed lunch, suitable training shoes/boots and sun cream if required.
For more information regarding the Goverments Guidance for parents and carers of children attending out-of-school settings during the coronavirus (COVID-19) outbreak click here.
We will be spending a large amount of the time at the holiday camps inside. This is due to forecasted weather and conditions. We ask that children bring suitable clothing and footwear for both indoor's and outdoor's. You will need to provide your child with lunch, drinks and sun cream if required.
You will be required to leave your contact details on the online booking form. You won't need to leave any contact details with us upon arrival unless there are any updates or changes.
We recommend that you bring suitable footwear for both indoor and outdoor surfaces. The footwear could include studded boots for outdoor's but this isn't necessary.