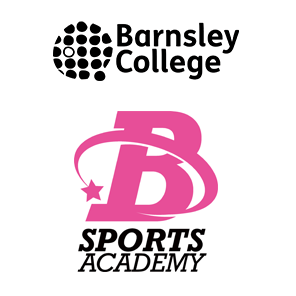 Barnsley College case study
At White Rose Rugby we aim to provide the opportunity for a range of participants from varying backgrounds, abilities and ages to participate in rugby. We firmly believe our delivery provides many positive development opportunities for those whom participate in our sessions.
Over the past year we have delivered sessions at Barnsley College as a part of our Change Through Rugby initiative. This program is funded by Yorkshire Sport foundation with the main aim to get young people active and engaged in sport.
Our delivery at Barnsley College focused on increasing activity levels but also had many more benefits for those whom participated in the sessions.
Over 20 total weeks of delivery (2 sets of 10 weeks), we delivered sessions to 64 Girl's and Boy's across 4 groups. Each group experienced ten weeks of delivery which gave them the opportunity to learn how to play, coach and referee Rugby. We also provided sessions which integrated with their current classroom tasks to help support their education.
The groups successfully planned and delivered sections of the session and also successfully refereed small games in a safe and enjoyable environment.
Further to this we provided the opportunity for the group to complete courses and online cpd's by providing links to online training. We also supplied an introduction to mixed ability sport and work closely with IMAS (International Mixed Ability Sport), to provide more detail around mixed ability sport. The students also helped to run a mixed ability sport open day event in the local community.
In addition to the above, the group helped run 2 successful tag rugby open day events at the college which included some small coaching sessions and games.
We hope that the delivery we provided at Barnsley College helped individuals become more active whilst also learning and gaining new personal development skills for life after college.
After the ten weeks of delivery the groups had become more active and engaged in sport around college. The groups had a greater understanding of not only playing rugby but also coaching and refereeing. Many of the group took time to further develop their skills by completing the online training courses and support. Finally, all of the group gained the opportunity to get involved in sport within their local community and help run successful primary tag events. Our delivery provided a range of developments and ensured the core values underpinned everything we delivered.
Testimonials:
Rikki Paylor – Tutor at Barnsley College:
"Thank you for everything you've done with the students, they've absolutely loved every minute of it and they've got loads out of it in a time where this sort of thing could have been very difficult to do. They have benefitted massively from it and we hope we can work with you again to provide more opportunities for development!"
Amy Horsfield – Course leader at Barnsley College:
"Thank you for everything you have done over the 10 weeks. The students have loved it (whatever the weather!) and I'm sure they will miss it this week."