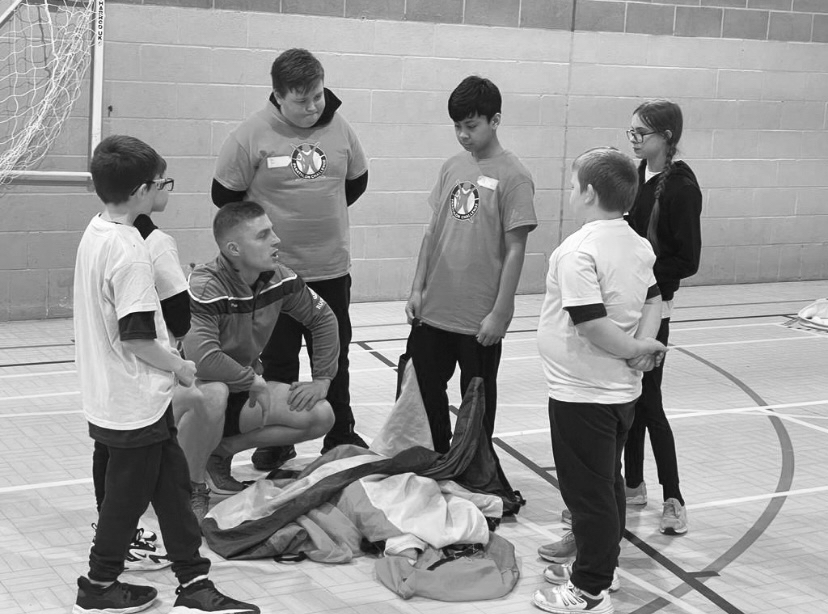 A roaring success for the Rods Leaders
The emphasis throughout the event will be on FUN and ENJOYMENT rather than a 'serious(!)' competition. Previous Panathlon events have always been run on this basis and have been a huge success! The children love them!
That was the brief provided and the Rodilian Academy 'Young people to young leader' course well and truly delivered. Throughout the day they supported in excess of 100 children with SEnD from across the primary schools in the South Leeds area.
The young people showed their leadership skills from the outset adapting their communication skills and demonstrations to fit the needs of the group that they had. This mature approach to leadership was a pleasure to witness. Paul Anderson, School games organiser and organiser of the event said "The leaders did a great job and I hope they benefitted as much from the day as the children did!" commenting on the day how impressed he was with the way that the children learned as the day went on and were able to really adapt their delivery to the level it was needed.
The video below contains Ethan one of the young leaders at Rodillian commenting on how much he had learned during the session and how the adaptation was so important to the success of the day. Mia also explained how she enjoyed the different types of communication needed but also used her self-awareness to identify where she had struggled during the day. And at the start of the video Jake Duxbury, White Rose's Sports education leader commented on his pride for the group to see how they developed throughout the day to showcase all of their leadership.