Charlotte Gilligan wins Sports England's Bronze award for participant of the year!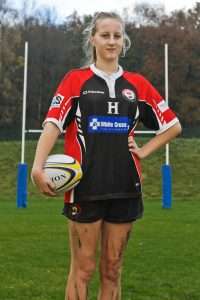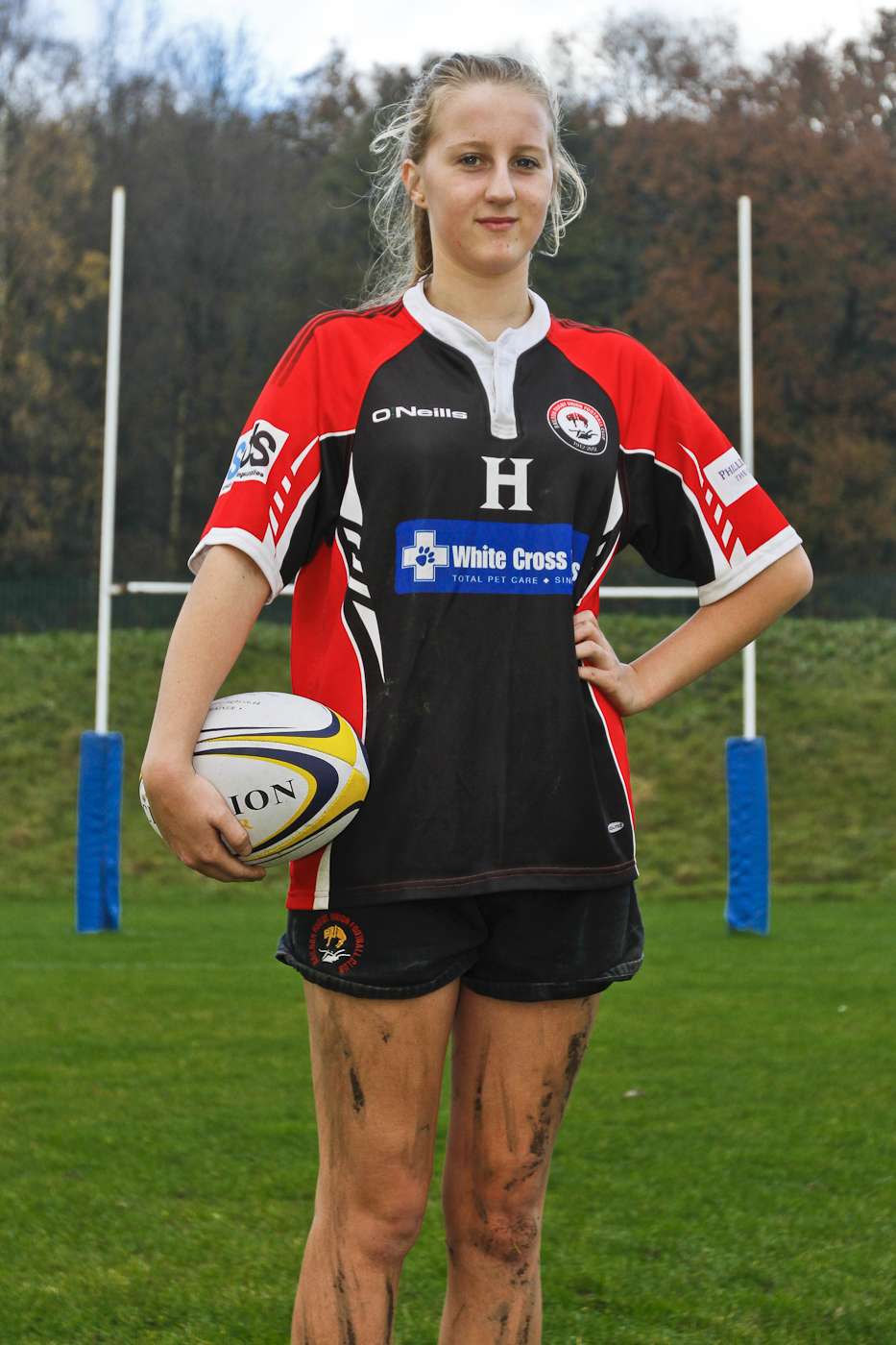 Titus Salt School in Baildon, West Yorkshire became a part of the RFU All Schools Rugby programme in 2013 where Charlotte was first introduced to rugby at after school sessions at school.
Charlotte, 15 is one of a pair of twins who live with her father who has a disability. He has had to use a wheelchair and was confined to the house for several years following surgery to amputate his leg. This resulted in it being financially and logically difficult for her to participate in sport.
A girls' rugby satellite club run was established on Saturday mornings at Titus Salt School that was free to attend and within walking distance from home which helped overcome the barriers Charlotte faced. It was established by Baildon RFC to enable girls to take part in rugby at U13 and U15 age groups and 18 young people have been attracted.
Charlotte has been instrumental to the success of the satellite club, not only attending nearly every session but also successfully encouraging other girls to attend. Since joining the satellite club, Charlotte has also had the opportunity to participate in matches and training sessions with other clubs.
Charlotte has gained a huge amount of confidence through taking part in rugby. Not only has her playing ability progressed significantly but she has thrived in a 'rugby' environment that promotes the core values of teamwork, enjoyment, respect, discipline and sportsmanship.
Since the formation of the satellite club numbers have steadily increased and Baildon RFC have been able to arrange matches with girls' teams from other clubs.
Charlotte has since been awarded the Bronze award for participant of the year by Sport England!
Picture shows:
Charlotte Gilligan receiving her Sport England Satellite Club Participant of the Year Award from Zoe Smith, Commonwealth Gold Medalist – Women's 58kg weightlifting, Glasgow 2014.